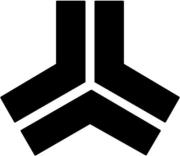 Project Freelancer began as a UNSC program to defeat the Insurrection. However, it quickly grew and evolved a life of its own, spiraling into something much more than had originally been envisioned. There were originally 49 true agents as part of Project Freelancer proper, but this has expanded into mass quantities. Project Freelancer later went on to fight Project Armageddon, a group specifically created to destroy Project Freelancer. After a long period of time, Project Armageddon was finally defeated, leaving Project Freelancer at peace.
Dr. Leonard Church
Edit
Dr. Leonard Church is the former leader of Project Freelancer. He was leader during the times against the Insurrection. He was also the leader of Project Freelancer throughout some of the times against Project Armageddon, but he eventually disbanded Project Freelancer, leaving all of the Freelancers on their own. Dr. Leonard Church was thought to have killed himself multiple times, but it seems as though the universe doesn't want him gone.
Regrouping
Edit
Project Freelancer was later started back up by Agent Vermont, who at the time was under the name of Director Vermont. Director Vermont tried his best to get all of the Freelancer agents back together, but some of them just refused to return. Director Vermont later started up a new Project Freelancer base at Zanzibar, which was eventually destroyed by Apocalypse. After this event, many agents dropped out of Project Freelancer again, but some stayed behind with Director Vermont.
Mother of Invention
Edit
During the Insurrection war, the Mother of Invention never was destroyed. In the war against Project Armageddon, the Mother of Invention was destroyed twice, and has not been rebuilt since.
New Agents
Edit
Throughout the two wars, Project Freelancer gained many new agents, Agent Yukon, Agent New England, who is not very well known, Agent Puerto Rico, and lots more.